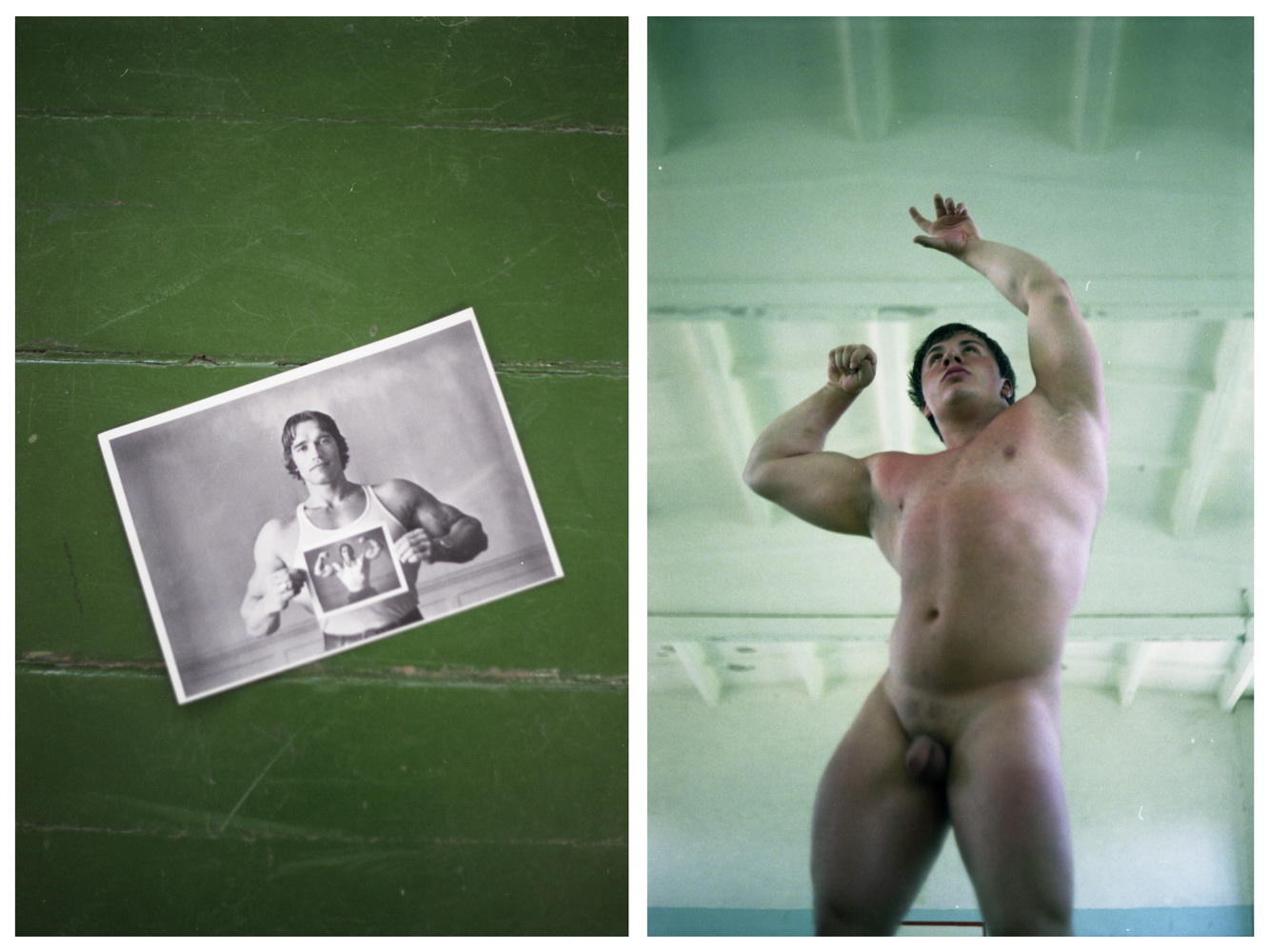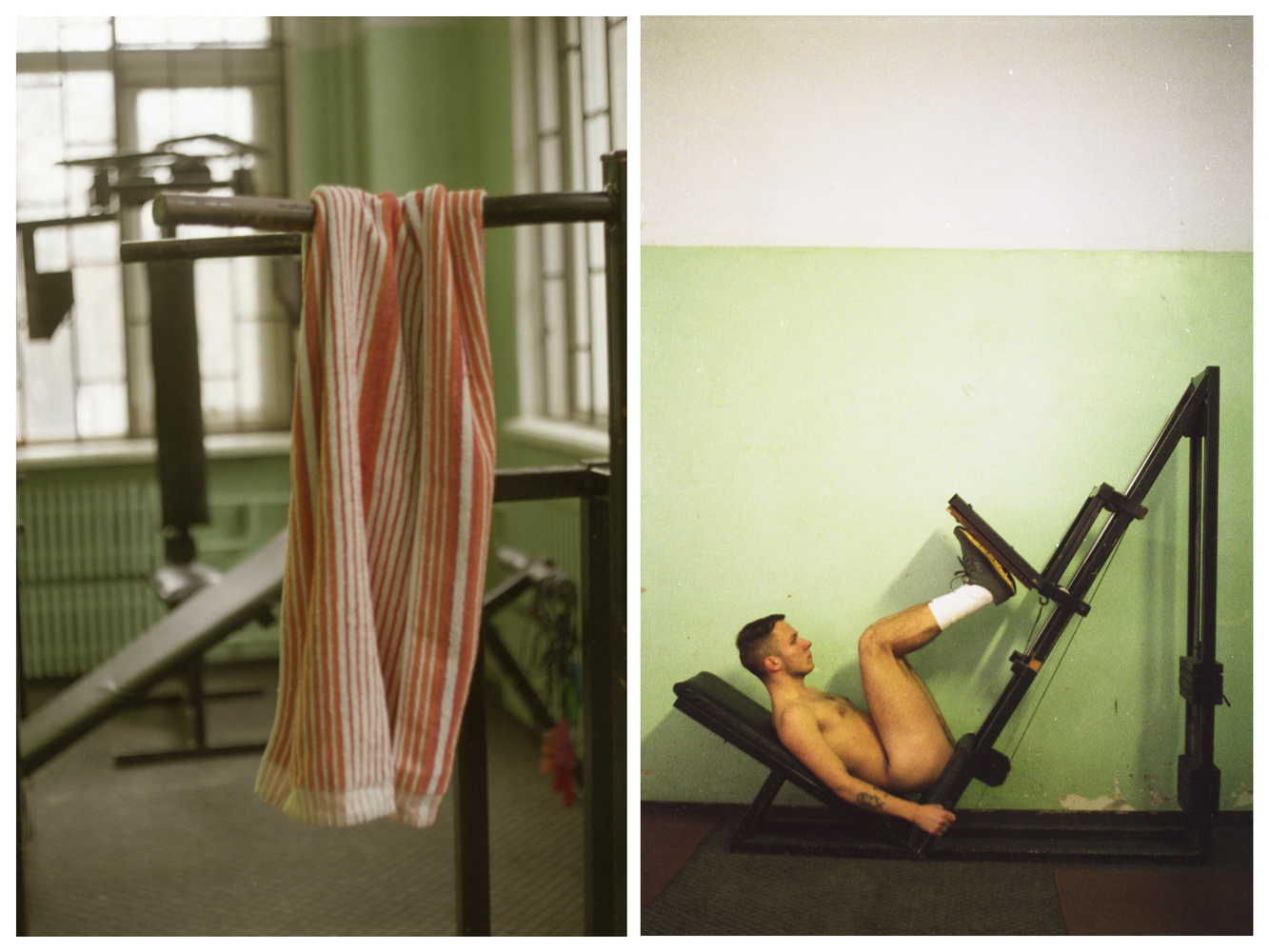 "Schwarzenegger is my idol" is the story about the young guys from Nikolayev (Ukraine) who are united by one thing – it's a goal to become the best of the best and they will do everything possible to achieve it. The photos show the young people who engage in athletics, acrobatics, fitness, and bodybuilding. I asked one of the boys to tell me what role his hobby plays in his life. Here's what he told me: "For me, my sport is what I live for. Daily control and hard work – that leads me to success. Sport disciplines a man, enables him to understand the value of labor, the value of choice.
I always wanted to be something more than an ordinary man in the street, more colossal than an ordinary representative of the society, so in my sport I do all the best I can, because I want to reach the top".
Why are my «models» naked on photos? I think it adds them a kind of courage and naturalness. Of course it also looks funny and ironic. The series was created in 2012 – 2013 years.